Find out more about our fabulous stockists - friendly, hard working, creative and the last bastions of the high street! If you live nearby or are visiting, pop in and say hello!
Iapetus Gallery, Great Malvern - www.iapetus.co.uk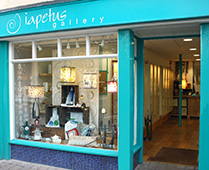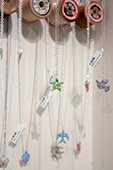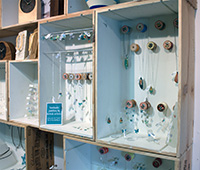 Chris and Anna are the creative force behind this amazing shop in Malvern. They share a passion for unique, handmade gifts and source jewellery, home accessories, stationery, cards and gift wrapping from 145 artists and small makers. We love their creative use of cotton reels in this display of our jewellery and from what we've heard the only thing to rival their creativity is the customer service and attention to detail, so it's worth popping in to see what takes your fancy the next time you're Malvern bound!